A Health Supervision Committee formed with eminent surgeons, physicians, and specialists ( retired or still in service, of proven professional reputation ) voluntarily supervise the functions of the Home Hospital. A full time Home doctor and nurses are provided and also attend to the care of the patients.
The ailing patients are also sent to the Yangon General Hospital for general and specialized treatment as necessary.
Indigenous medical facility is also provided, attended by experienced traditional medical practitioners in voluntarily service for those who prefer indigenous care and treatment.
A free Out-Patient Clinic is also in service, run with voluntary General Practitioners for out-patients of in-house family members and from the vicinity.
A six month course on basic nursing and specialized care for aged patients is now open in the hospital since 2008. The primary objective is to train nurse aids professionally in geriatric care and to increase public awareness on the importance of gerontology.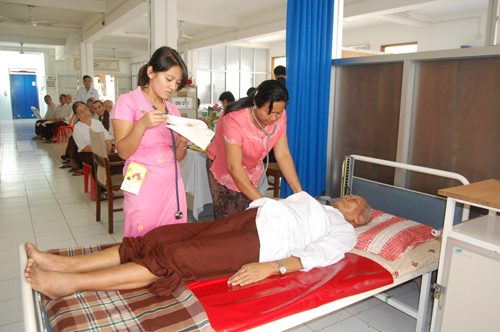 ( အထူးကု ဆရာဝန္မ်ား အဖြဲ႕က လာေရာက္ ကုသေပးေနပံု )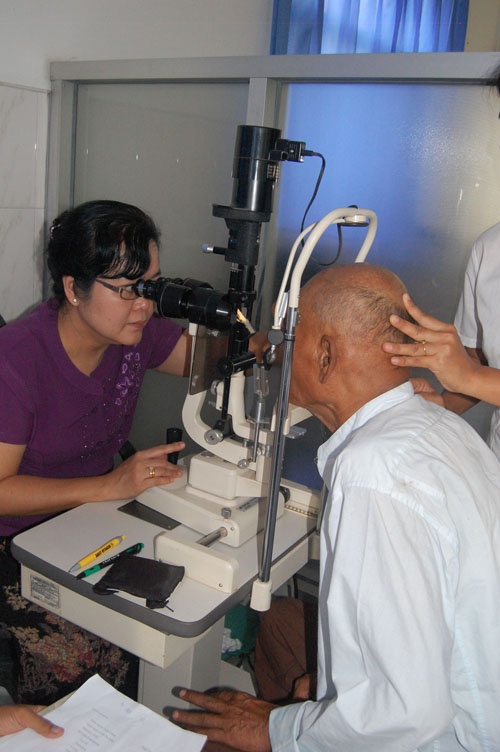 ( အထူးကု ဆရာဝန္ၾကီး အဖြဲ႕က မ်က္စိ စစ္ေဆးကုသေပးေနသည္ )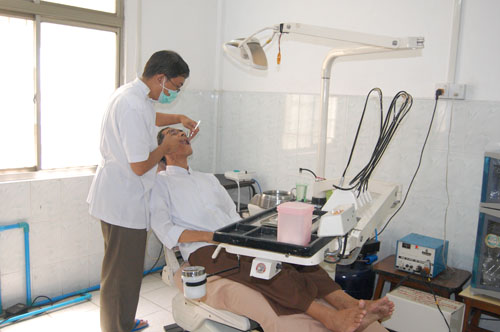 ( အပတ္စဥ္ စေနေန႕တုိင္း သြားဘက္ဆုိင္ရာ ေဆးတကၠသိုလ္ မွ သြားေရာဂါ ကုသေပးေနပံု )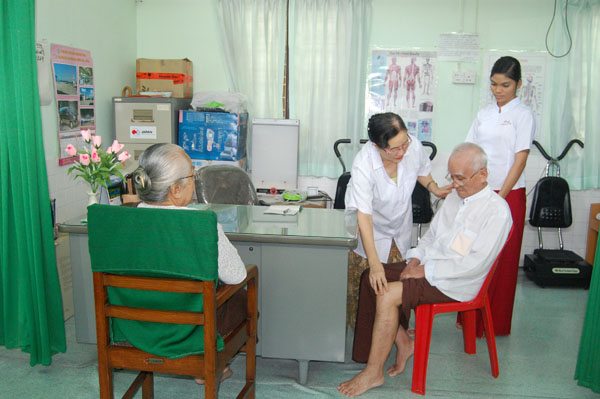 ( အေက်ာအဆစ္ ကုသေရး ဌာနတြင္ စစ္ေဆးကုသေပးေနပံု )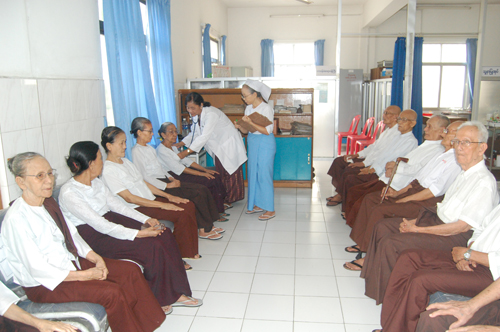 (ဘိုးဘြားေဆးရံုတြင္ ေန႕စဥ္ နံနက္ပိုင္း က်န္းမာေရး စစ္ေဆးေပးေနစဥ္ )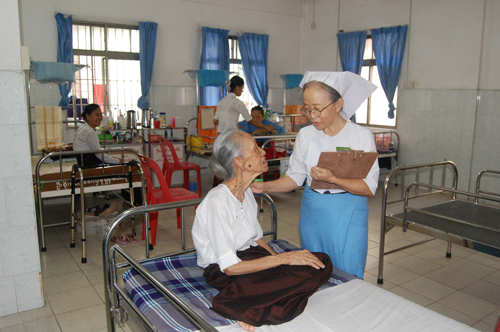 (ရိပ္သာေဆးရံုတြင္ ေန႕စဥ္ က်န္းမာေရး စစ္ေဆးသည္။)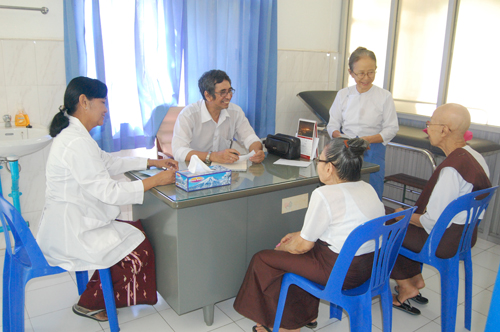 ( က်န္းမာေရး ဦးစီးဌာန၏ အစီအစဥ္ျဖင့္ အထူးကုဆရာဝန္ၾကီးမ်ား အဖြဲ႕က (၃) လတစ္ၾကိမ္ လာေရာ စစ္ေဆးကုသေပးသည္ )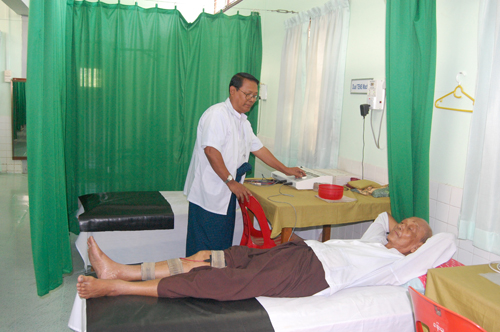 (အေက်ာအဆစ္ ကုသေရးဌာန တြင္ ကုသေပးေနစဥ္ )